Small Business Accountants
We are a modern firm of Chartered Accountants helping small business owners take the guess work out of their tax and finances. Our mission is to give clients a clear understanding of their business finances so that they have the information they need to succeed. As small business accountants we provide excellent service to our clients and are here to help and support you as your business grows.
Add a header to begin generating the table of contents
Spotlight accounting services for small businesses and SMEs
As a firm of dedicated small business accountants, we provide ourselves on offering a package of services that are tailored to the accounting needs of each client. Services range from preparation of annual accounts and tax returns, right through to a fully outsourced finance function giving complete peace of mind.
We work with small business owners across multiple industries, providing a reliable service supporting them to grow their business.
We are a firm of online small business accountants that use cloud based accounting software, which enables us to deliver an excellent service and provide timely and relevant expert advice.
Our small business clients have dedicated account managers so there is only one point of contact to deal with.
Our small business accounting package is provided on one of three levels.
Our core compliance is for small businesses that want to ensure that all deadlines are met including annual accounts, corporation tax returns, payroll, VAT returns, self assessment and CIS.

Our on track service is for business owners that want to understand where their company's finances are and if they are on track. Services include all the core plus management accounts, cashflow planning, forecasting and business review meetings.

Our spotlight on your services is our fully outsourced finance function for the small business owners that need to set a clear direction and plan in order to achieve their vision.
We also have add on services such as our tax diagnostic service to ensure that clients are extracting value out of their business in the most tax efficient way.
Are you a small business owner in the Shropshire area looking for expert accountants to help you with your financial queries? Maybe you are looking to start a new business and need assistance with your company formation and accounting software? Or perhaps you simply want some advice on tax efficiency or tax relief?
Whatever you small business dilemma, if you are in need of some expert advice then contact us at Spotlight Accountants.
What is a small business?
Small and medium sized businesses make up 99% of the UK's economy. The companies act definition of a small business is one that has less than £6.5 million turnover, a balance sheet of less that £3.26 million and does not have more than 50 employees.
Small businesses tend to be run by their owners, from a self employed individual running their own business through to a group of business owners running a 'SME'.
What records does a small business need to keep?
Limited companies have to keep more detailed records than sole traders, as they have to be compliant with both HMRC and companies house. Company directors are required by law to maintain the company records. These records include records about the company and accounting records.
Records about the company are also known as the statutory books (this includes details of directors, shareholders, share transactions, share certificates and charges) and accounting records.
Accounting records that a business needs to maintain are records detailing all business transactions including goods and services brought and sold, money spent and received in the bank account, assets that the business owns such as computer equipment and vehicles, money that the company is owed such as outstanding sales invoices, money that the company owes such as business expenses not paid for, VAT and corporation tax. Businesses also need to keep a record of the stock the company owns at the end of the financial year.
If the business is VAT registered then under making tax digital, HMRC requires businesses accounting records to be submitted digitally. Normally this is through using online accounting software.
How do you prepare a small business account?
Small business accounting can seem quite onerous and take up a considerable amount of time, which is why we recommend using a small business accounting package. This can save a business owner time as it automates a lot of the data entry required to keep accounting records. Most cloud accounting software packages automatically import transactions from the bank account, send invoices directly and automatically via e-mail, can send regular automated reminders and can instantly report to business owners how much money the business is owed and owes.
Small business accounts do not have to be maintained on accounting software such as Xero.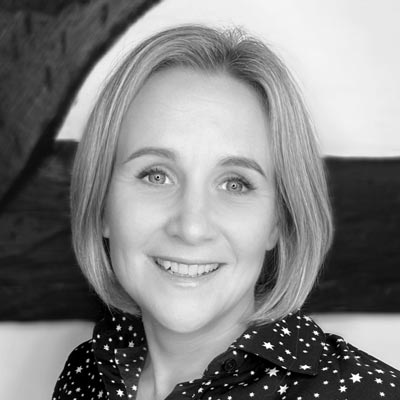 Complete our contact form and Carrie or a member of our accounting team will contact you quickly:
Please take a moment to read our reviews from our many satisfied accounting clients.
"Carrie always does an amazing job. We completely trust her and would highly recommend her."
"As a business owner Carrie has made my life so easy. I often find when you work with accountants or technical people, they talk at you, in their own language and seem shocked when you don't understand! Carrie explains things in plain English making it easy to understand what needs to be done and why. I can not recommend her highly enough."
"Carrie & Team go above and beyond, it was something I needed sorting and they took away the stress and delivered a great service they were recommended and I'm so happy I used them. I can't wait to grow my business with an accounts team that go that extra mile that make the service feel really personable…. "
"I have been a client of Carrie's for several years now and have received excellent service. Advice on both personal and business taxation matters is always pro-active so there is time to implement it. Carrie and her team are also readily available to answer any queries regarding accounting software or dealing with HMRC.Highly recommended as an efficient and responsive accountant."
"Carrie's help has been really valuable in helping me to navigate the tax and accountancy issues of a sole trader business. She's right at the cutting edge of helping her clients deal with 'making tax digital' and her service is always friendly, helpful and responsive. "
"Carrie was invaluable in the process of starting up my business. I will always recommend Carrie to anybody needing assistance with their accounts, and her knowledge and expertise in making a business thrive really are second to none."
Frequently Asked Small Business Accounting Questions
Can I do my own small business accounting?
The simple answer is yes as a small business you can do your own accounting. A sole trader can complete their own self assessment with HMRC and a limited company can file accounts with Companies House and HMRC. However, we often find that our fees save money by delivering lower tax bills, as being chartered accountants we have a better understanding of the complexity of tax laws.
Limited company accounts are different as 'iXbrl' accounts need to be attached to a corporation tax return, which requires specialist software. Annual accounts also have to be in accordance with UK accounting standards, so while it may appear that accountants just use a 'template', we do have to check that all the required disclosures are included and up to date.
Is bookkeeping and accounting the same?
No, bookkeeping and accounting is not the same.
Bookkeeping is the recording and maintenance of accounting records for a small business. Accounting is the interpretation and presentation of the records.
The main difference is that accounting will produce reports on how much profit a small business is making, prepare forecasts and calculate taxes due.
What's the difference between a sole trader and small business?
Small businesses generally trade as a Sole Trader or Limited Company.
Small businesses owners that operate as a sole trader do not have any legal differentiation between the business and themselves. They are taxed on the profits the business makes, regardless of how much is drawn out of the business, and are also personally liable for any debts the business may incur.
A limited company is a separate legal entity, so in effect it has a separate birth certificate, the business is taxed on the profits that it makes and the business owner is taxed on the income extracted. Small businesses tend to operate as a limited company, as after a certain level income it is more tax efficient to trade this way.
Why choose Spotlight Accounting services for your small business?
At Spotlight Accounting, we are not a tax return factory, in fact we pride ourselves on the level of service that we provide.
Request A Free Consultation
If you are looking to grow your business, have a new venture in mind or have recently set up in business then get in touch today so that we can facilitate you on your journey.